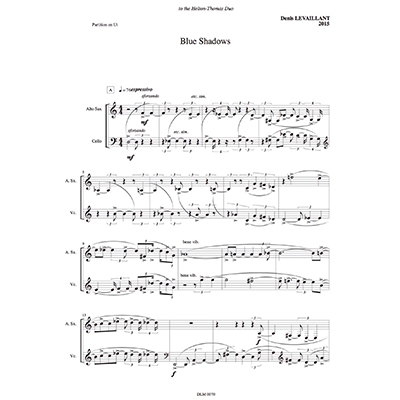 Three new works that you can listen and read (synchronized scores) :
Blue Shadows, for saxophone alto and cello, recorded by Jean-Michel Goury and Agnès Vesterman.
Caractères, for saxophones and flutes, recorded by Sophie and Jean-Michel Goury.
Reflets chromatiques, for clarinet and viola, recorded by Jean-Marc Foltz and Garth Knox.